Noya 23
Drain set for sink
Elegance at its purest: NOYA marks the new generation of monochrome designer taps: Iconic design meets maximum manufacturing precision – wrapped in a minimalist color concept that represents elegance in its most original form. Ultra-matte finish, uncompromising quality, versatile and compatible application.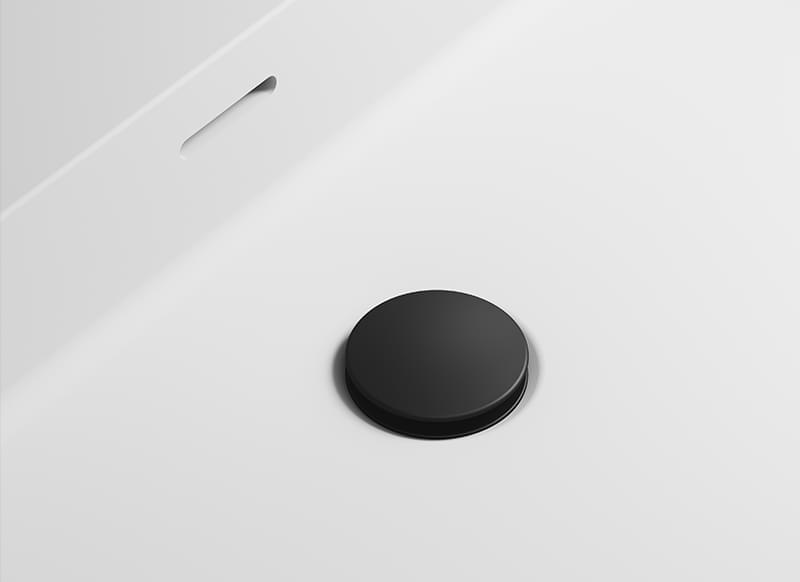 Item number
4700-50-N-23-MB
For which VALLONE® sinks is the NOYA 23 drain set suitable?
NOYA 23 can be used with all VALLONE® sinks. The drain set is suitable for all wall-mounted and freestanding sinks, the MURALE series of custom-made sinks and all countertop sinks except for CREE S, NUTSHELL, NUTSHELL GUEST, POSITANO S, RYO S (ROUND) and IMARI S.
Does the drain set have a locking mechanism?
Yes, in addition to the always-open function, NOYA 23 also has a push-to-open function (locking mechanism).
NOYA MATERIAL SAMPLE
Request a free sample now and experience the material up close.
CONTACT & CONSULTATION
We are also happy to answer all questions about our products by phone.