Noya 01
Single lever sink mixer
Elegance at its purest: NOYA marks the new generation of monochrome designer taps: Iconic design meets maximum manufacturing precision – wrapped in a minimalist color concept that represents elegance in its most original form. Ultra-matte finish, uncompromising quality, versatile and compatible application.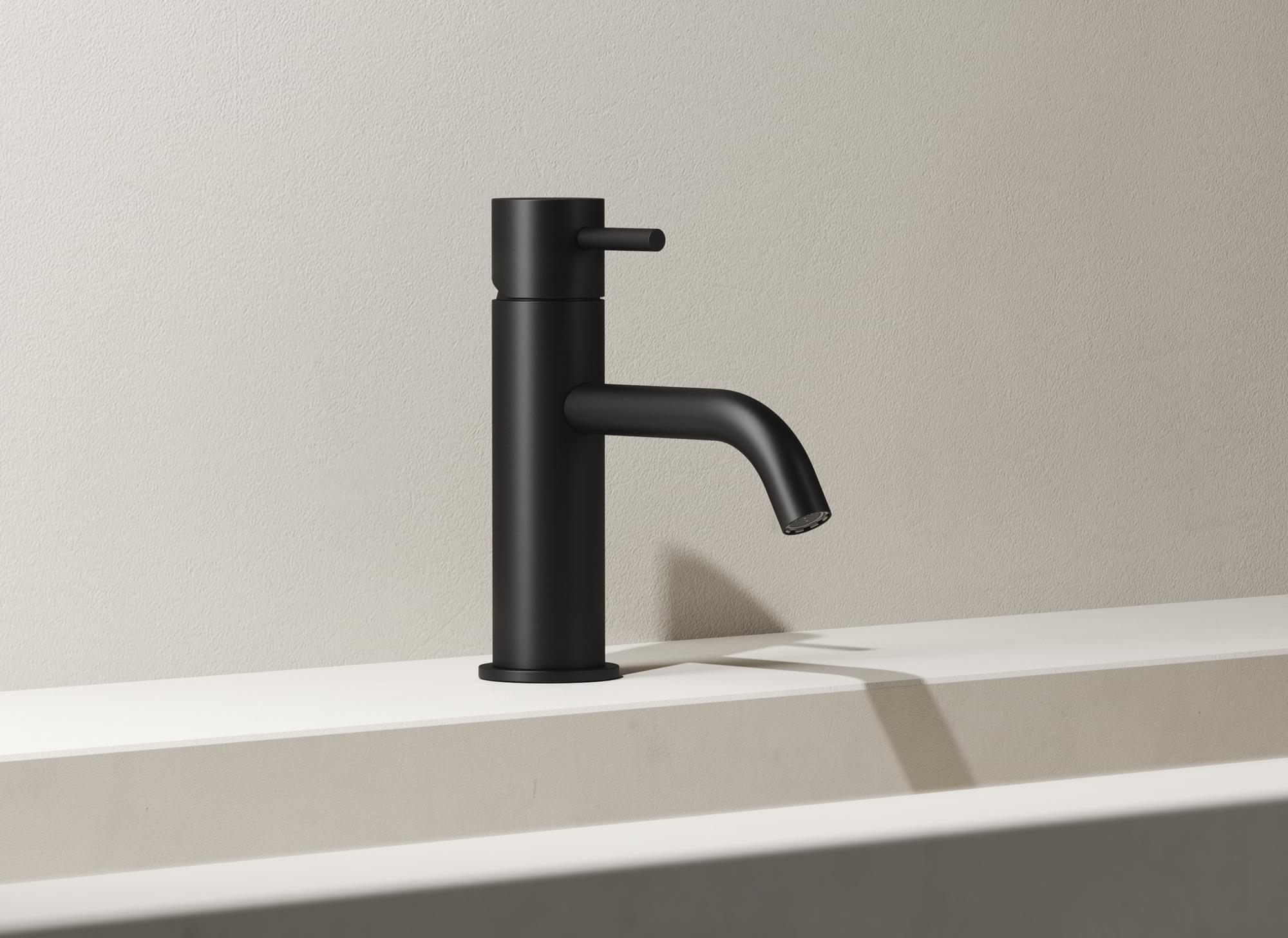 Item number
1200-50-N-01-MB
How should the coated surface of NOYA taps be cleaned?
The ultra-matte powder coating of NOYA taps itself repels fingerprints, dirt and limescale, making care and cleaning effortless. For regular cleaning, use only mild detergents and soft cloths. Further information can be found in the VALLONE® Care Guide.
Which sinks can be combined with NOYA 01?
The tap can be ideally combined with all VALLONE® custom-made sinks and integrated sinks, as well as the CALDERA, HUDSON WALL and INVITATO wall-mounted sinks. It can also be combined with the HUDSON TAP freestanding sink.
Is the tap water-efficient?
The tap's aerator limits the flow rate to 5.7 liters per minute. So the tap not only makes for convenient use, but can also save water and energy.
Do VALLONE® taps comply with the applicable regulations and technical standards for sanitary products?
All VALLONE® taps use high-quality components certified according to recognized industry standards by international testing laboratories. All relevant and water-bearing components of our taps are suitable for drinking water and comply with the applicable DIN Standards for Sanitary Products in Germany and throughout the EU. All VALLONE products meet the highest technical quality standards and are approved without exception for installation in the German-speaking countries, as well as internationally.

In addition, our COMO and NOYA series of taps have DIN-DVGW certification, providing for maximum technical reliability and problem-free installation. For further information, please do not hesitate to contact our technical support team.
Can individual parts of the tap be replaced if necessary?
VALLONE® has a range of more than 3,500 spare parts, which allows us to provide direct, personalized and fast assistance when needed. For further information, please do not hesitate to contact us.
NOYA MATERIAL SAMPLE
Request a free sample now and experience the material up close.