With its crystal-clear waters and sublime mountain panoramas, Lago di Como is the pearl of northern Italy. Right here, at the foot of Monte San Primo, lies the cradle of the COMO by VALLONE® tap collection: made with passion, decades of Italian craftsmanship and pure stainless steel. Minimalist design with maximum style – classic in matte brushed stainless steel, modern in brushed gold, or classy in gunmetal black.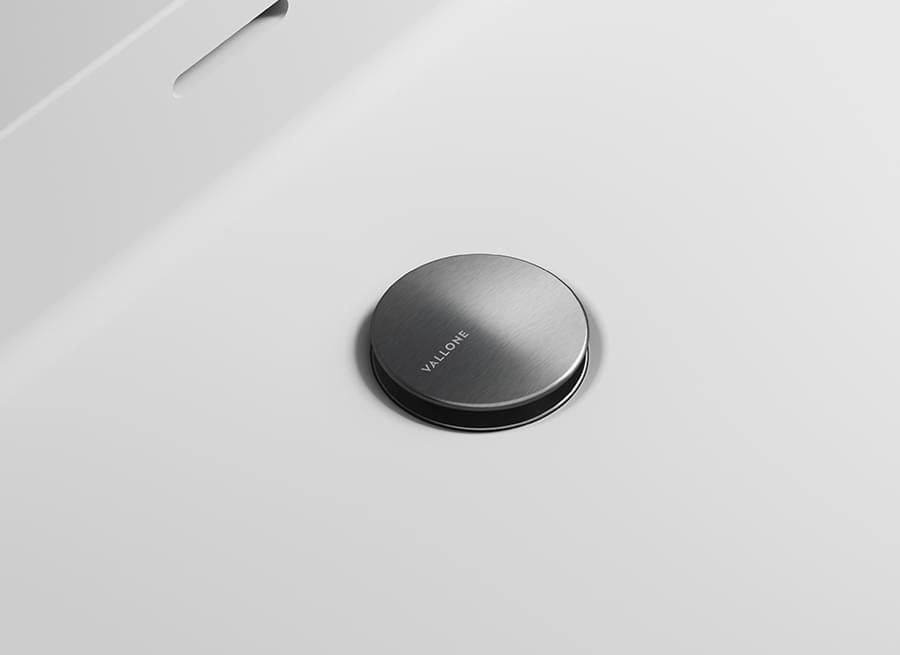 For which VALLONE® sinks is the COMO 33 drain set suitable?
COMO 33 can be used with all VALLONE® sinks. The drain set is suitable for all wall-mounted and freestanding sinks, the MURALE series of custom-made sinks and all countertop sinks except for CREE S, NUTSHELL, NUTSHELL GUEST, POSITANO S, RYO S (ROUND) and IMARI S.
Does the drain set have a locking mechanism?
Yes, in addition to the always-open function, COMO 33 also has a push-to-open function (locking mechanism).
STAINLESS STEEL MATERIAL SAMPLE
Request a free sample now and experience the material up close.
CONTACT & CONSULTATION
We are also happy to answer all questions about our products by phone.