Add/Steel 15
Stainless steel shower shelf
ADD/STEEL by VALLONE® presents a holistic design for your bathroom down to the smallest detail: The accessories complement a minimalist-modern bathroom design and at the same time combine aesthetic and functional requirements – the perfect complement to our elegant taps and puristic bathtubs and sinks. Made of the purest stainless steel to add the finishing touch to your bathroom design.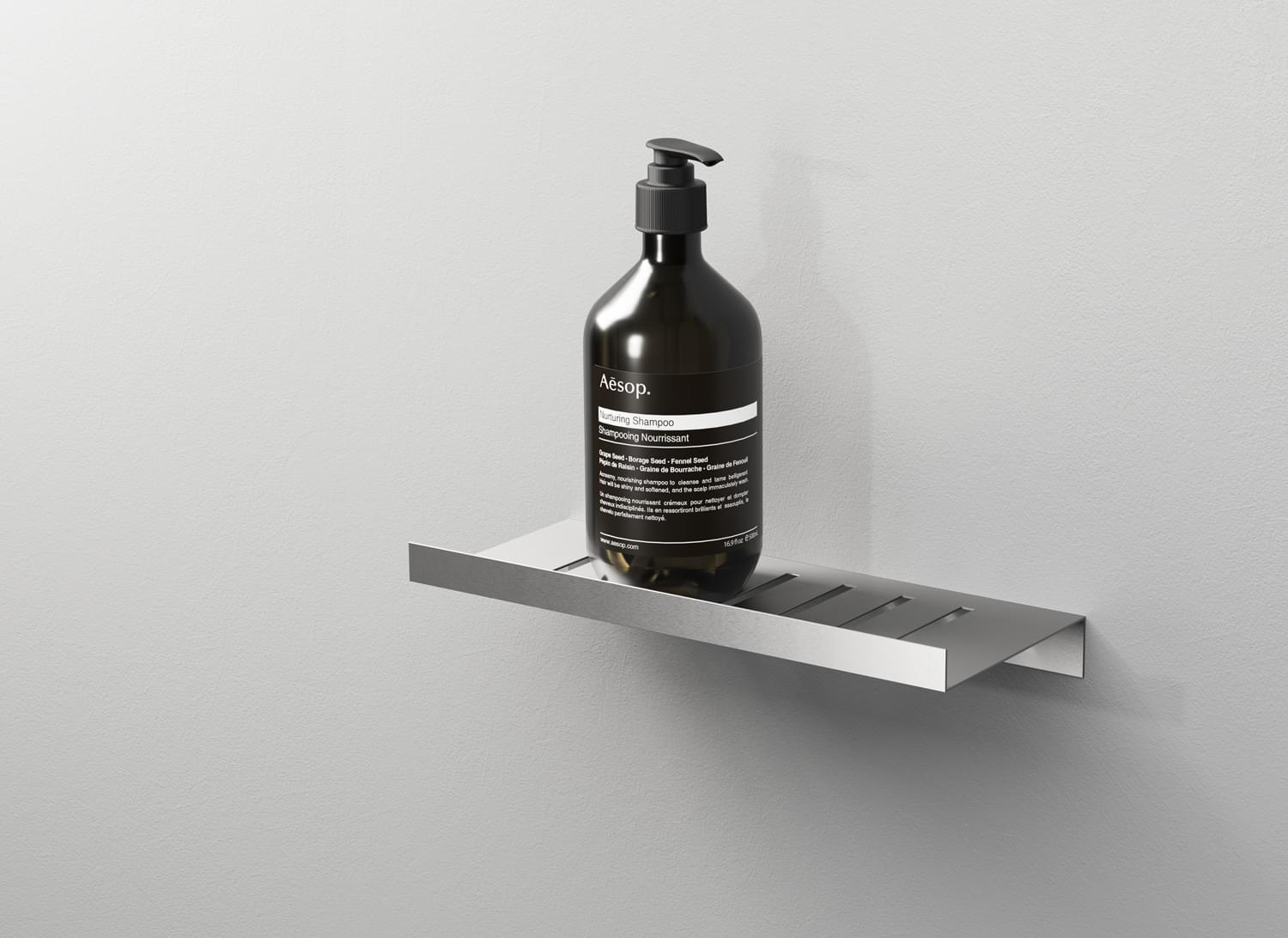 Item number
2100-70-115-M
How do I clean brushed stainless steel?
The ADD/STEEL collection is extremely durable and easy to clean. The stainless steel surfaces can be cleaned using a pH neutral detergent solution or a special stainless steel cleaner in combination with a soft cotton cloth. For more information on cleaning, please refer to the VALLONE® Care Guide.
Do the accessories of the ADD/STEEL series match the brushed surface of the COMO taps?
Yes, since they use the same materials and brushing, ADD/STEEL accessories and COMO taps complement each other perfectly.
STAINLESS STEEL MATERIAL SAMPLE
Request a free sample now and experience the material up close.
CONTACT & CONSULTATION
We are also happy to answer all questions about our products by phone.