Como 35
Toilet push plate
With its crystal-clear waters and sublime mountain panoramas, Lago di Como is the pearl of northern Italy. Right here, at the foot of Monte San Primo, lies the cradle of the COMO by VALLONE® tap collection: made with passion, decades of Italian craftsmanship and pure stainless steel. Minimalist design with maximum style – classic in matte brushed stainless steel, modern in brushed gold, or classy in gunmetal black.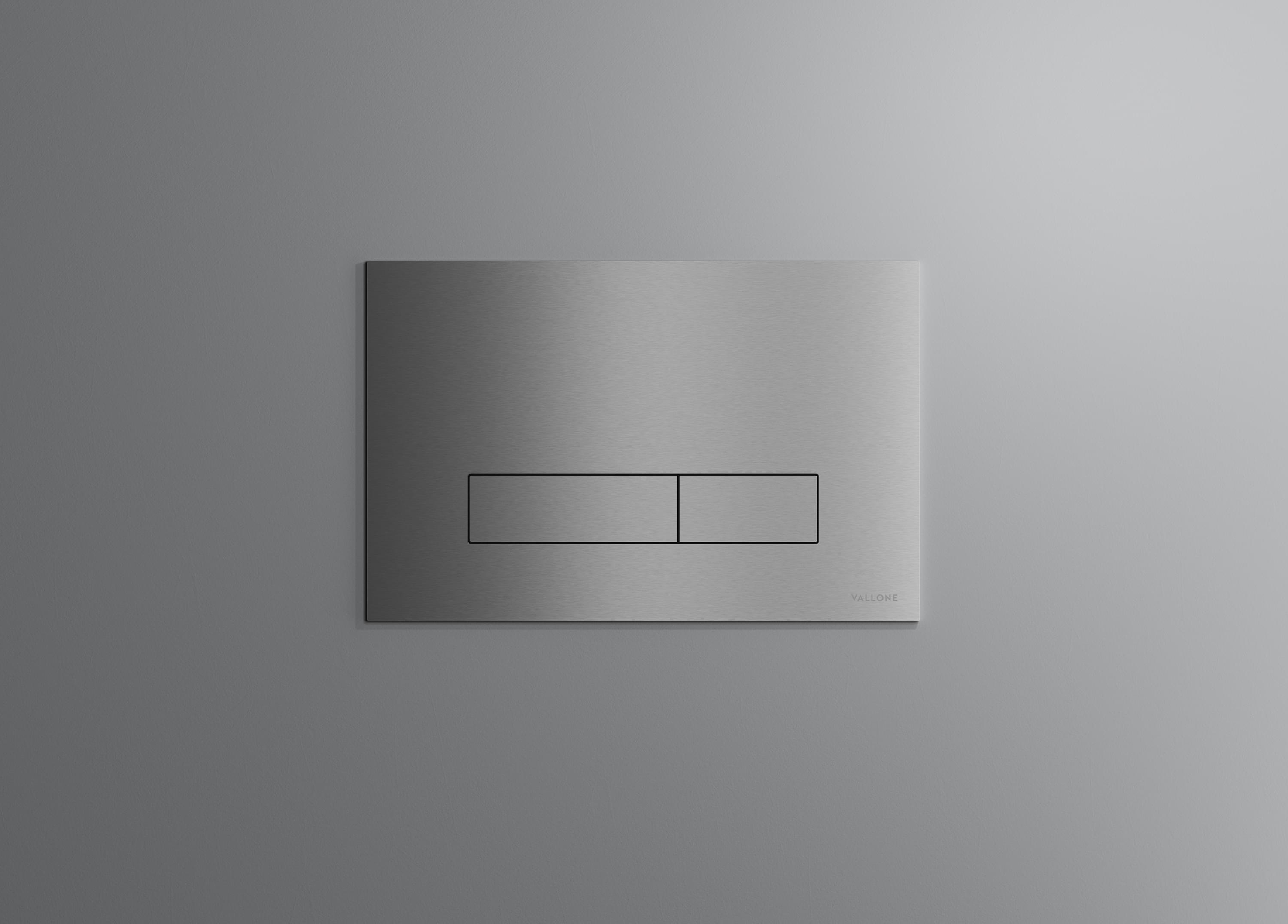 Can the push plate be easily removed for maintenance?
The COMO 35 push plate is attached to the flushing system with a magnetic mechanism and can be easily removed at any time. This means that both the actuator plate and the flushing system can be serviced easily.
Are any other accessories required for the installation of the push plate?
For the installation of the COMO 35 push plate, only a suitable concealed flushing system and suitable tools are required. No other accessories are required.
With which flushing systems can the COMO 35 push plate be combined?
The COMO 35 push plate is suitable for Geberit® flushing systems with Sigma concealed cistern and mechanical actuation. For more information and help in selecting the correct concealed cistern system, please contact your installer or our Technical Support.
STAINLESS STEEL MATERIAL SAMPLE
Request a free sample now and experience the material up close.
CONTACT & CONSULTATION
We are also happy to answer all questions about our products by phone.