Ray
Bathroom mirror by VALLONE®
Circular mirror with stainless steel frame
The perfect framed circle: Framed in matte black or white, RAY adds an attractive twist to minimalist bathroom interiors. This high-quality and handmade mirror rounds out overall compositions consisting of a sink, tap, and bathroom furniture in a modern but timeless manner. High-quality materials and lighting technology explicitly certified for use in the bathroom (IP44) make the mirror the preferred choice of demanding customers. To achieve an individual bathroom design, RAY can be configured in six different diameters – providing solutions ranging from a small guest toilet to the XXL variant in a spacious master bathroom.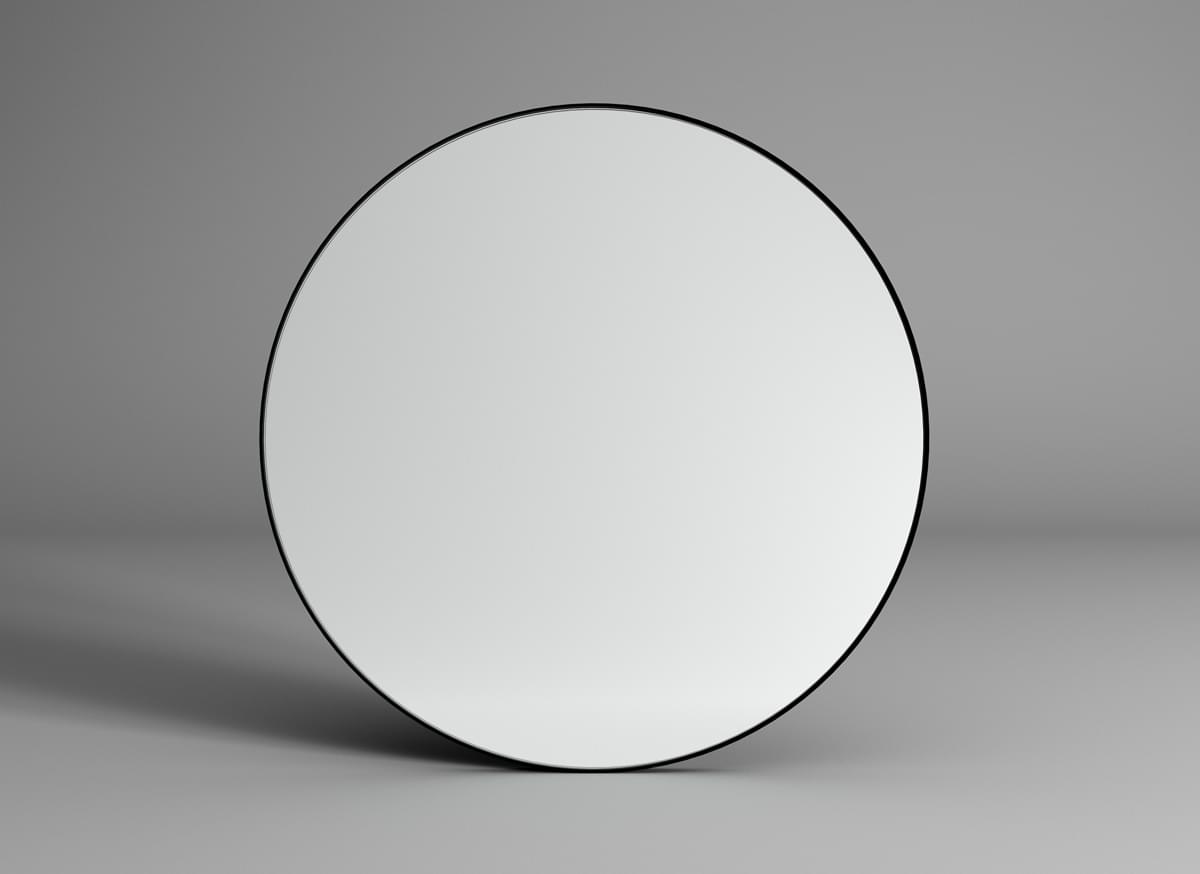 Item number
3700-180-RAW-60
Is there anything I should know about cleaning the black frame?
Commercially available cleaning agents and cotton cloths are sufficient for cleaning the black frame.
How is the mirror lighting controlled?
The LED lighting of the mirror must be connected to the electrical circuit of the room. The LED lighting is switched on and off via the main circuit switch. Installation of the lighting should be carried out by an electrician.
Is the mirror lighting suitable for damp spaces such as the bathroom?
The lighting is protected from splashing water (IP44), making it ideal for damp spaces such as the bathroom.
Does the included power supply have a dimming function?
The delivered items include a power supply unit without dimmer. If a dimmer is desired, an electrician can replace the included power supply with a dimmable one (available at any electrical supply store) during installation. The dimmable power supply unit must have at least the same specifications in terms of wattage and voltage as the provided power supply unit.
How should the mirror be mounted to the wall?
The mirror is supplied with the required installation material. The installation instructions contain detailed information on the proper installation of the mirror.